Exam Paper Products
Smooth/Examination Table Paper 一次性床纸(光 滑) Over 60 Box Get Free Shipping
Item#200-7300 Price: $35.00/box Packing: 12 rolls/box Size: 21" x 225'
Item#200-7310 Price: $31.00/box Packing: 12 rolls/box Size: 18" x 225'

Crepe/Examination Table Paper 一次性床纸(软纸) Over 60 Box Get Free Shipping
Item#200-7320 Price:$27.00/box Packing: 12 rolls/box Size: 21" x 125
Item#200-7330 Price: $25.00/box Packing: 12 rolls/box Size: 18" x 125'

Non-Woven Examination Table Paper/Pre-Cut 超长超宽一次性无纺布材料床纸
Item#200-7335 Price: $169.00/box Packing: 50 sheets/roll, 10 rolls/box Size: appro. 71"L x 31" W
disposable table sheet with face hole. Made of non-woven material, does not create sound like table paper,
durable and protective to your treatment table. 80 Lbs hanm
Headrest Squares Sheet W/Face Slit 一次性方形带开口垫脸部纸(衛生清潔)
Item#200-7340 Price: $22.00/box Packing: 1000pcs/box 10/c 12" x 12" Economy With face slit.#prt101slt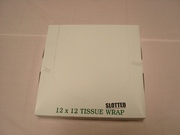 Item#200-7350 superior quality Price: $25.00/box Packing: 1000pcs/box 12" x 12"With face slit.
Massage Table(Face Cradle) Cover/Round
Item#200-7360 Price: $22.00/package Packing: 100pcs/pkg Size: 12" x 12"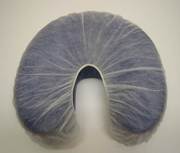 These amazingly soft and disposable face rest case are ideal for use in your massage
environment and any treatment room. hanm
Massage Table Sheet 白色床单床垫
Item#200-7365 Price: $9.95/sheet Size: 54"W x 72"L Packing: 1 pc 5dz/ble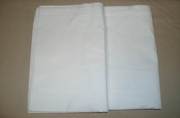 55 cotton/45 polyPillow Case Cover 一次性白/蓝色防水枕套/帶隔離層
Item#200-7370 white Item#200-7371 blue
Price: $35.00/box Packing: 100pcs/box Size: 21" x 30" White or blue color,
A fluid resistant lining. Free shipping for any combination of 60
boxes of pillow case cover, headrest square, exam table paper, exam gown/cape, headrest roll or drape sheet.
Cotton Ball 棉球
Item#200-7380 Price:$25.00/box Packing:4000pcs/box Size: Medium mfg#100-0468
Item#200-7390 Price:$30.00/box Packing:2000pcs/box Size: Large #100-1491

White 2ply/3ply Drape Sheets 切割好的宽纸
Item#200-7400 $25.00 100pcs/box (2ply 40"x48") Item#200-7410 $27.00 100pcs/b (2ply 40"x60")
Item#200-7420 $29.00 50pcs/b(2ply 40"x72") Item#200-7430 $35.00 50pcs/b(3ply 40"x90")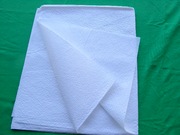 Headrest Rolls/Crepe/Smooth 一次性枕头纸/软纸/光滑
Item#200-7440 Price: $30.00/box Packing: 25 rolls/box Size: 8.5"wide x 125'long Crepe
Item#200-7450 Price: $38.00/box Packing: 25 rolls/box Size: 8.5"wide x 225'long Smooth

Earloop Face Masks 平面口罩 Price: $9.95/box Packing: 50pcs/box Size: 7" x 3.5"
Item#200-7460 White Item#200-7470 Violet Item#200-7480 Pink Item#200-7490 Blue